In May I decided to see what the hype was about in one of the first locations in the U.S. to allow weed to be used recreationally...Denver, CO.
See it was sort of fate that I visited Denver. I had already decided that I needed to see Denver earlier this year. Originally I didn't know what time of year I'd visit I just knew once the weather broke I was on my way to Denver.
This was January 2019 before I even considered entering the National Cannabis Festival's Canna Tank contest. I decided May would be the best time to visit, I mean it should be relatively warm right? WRONG but more about that in a minute.
So May it was,... unbeknownst to me at the time of booking I would go on to win the Canna Tank contest. As part of prize(s) the winner of the contest won a one on one consultation with cannabis leaders and experts like
Kayvan gave me the perfect advice...See Denver.....perfect timing right?
I made some calls and sent a few emails to meet as many cannabis vendors as I could while in Denver. Once my meetings were confirmed I began counting the days until we boarded the plane to Denver for a quick getaway.
The morning came and off we went to BWI to catch our flight to Denver. I forgot to mention we were able to snag dirt cheap flights by going to the airport counter a few months prior to purchase tickets. on SPIRIT Airlines.
We caught the last flight out and arrived in Denver late that night and was met with light snow and temps in the '30s! Ugh! Average temps in Maryland are about 20 degrees warmer and to add insult to injury temps were expected to increase to 68 degrees with sunny skies on the day we were supposed to leave.
We bought hats and gloves and made the best of a cold situation...
We hopped in the rental and began our adventures. When I rent a car and exploring a new city I don't mind staying a little further outside of the main downtown and airport areas. I usually can save quite a few coins and I get to explore the city at the same time (plus some of the best spots in a city are away from the tourist spots)
I received an invite to have a meeting at one of Denver's best cannabis lounges... the type of lounge you can't just walk into... this is the type of lounge you have to be a member or be invited inside.
Names aren't important just know that this lounge provides the perfect vibe to have a sesh or three. I would be remiss if I didn't mention the cannabis prices in Denver.
Compared to Maryland and probably a host of other states) prices are a fraction of the cost compared to home. There are so many quality products for cheap, we had to ask the budtenders a few times were they sure they rang everything up (we didn't travel all this way to get in trouble).
I mean eighths of shake for $18 whereas at home the same product is $35. The deals are pretty good as well ...we were able to get patient discounts as well as free vape pens valued at $60 for every $100 spent. It was three of us acting like kids in a candy store.
It was a struggle getting rid of everything before we headed back home...We almost didn't finish....almost We managed to finally get rid of all the flower and bought the edibles and drinks home with us. But I digress
After dabbing and vaping up an appetite it was time to eat. We stumbled across a nearby restaurant called "Bird", serves American comfort food with a twist. The food was pretty darn good.
After a quick lunch break, we picked up where we left off with another meeting. This time I had the pleasure of meeting Goldie Solodar of Cty Sessions. Goldie owns one of the premier cannabis tour companies in Denver, she provides small group tours that provide an intimate feel in all of her tours. From Denver's Art District to the picturesque Red Rocks Park, Goldie provides tours for even the most discerning cannabis traveler.
A tour around Denver's cannabis scene would no be complete without attending a sushi and joint-rolling class. YEP, I said sushi and joint rolling...that's just how we roll (ba dum tiss). The sushi and joint rolling are awesome, The instructor is attentive, patient and funny. After rolling what loosely resembled a joint we hopped on the party bus and became part of a pretty dope hot box. We rode around between Denver and Aurora ( I think...look I was a little lit) for about 30 minutes just toking, talking and laughing. We returned to the class buzzed and ready for sushi.
The chef gave us a nice selection of veggies and seafood to put in the roll. All in all, this turned out to be a perfect way to end a busy day. We spent the rest of the night eating room service and going through all the things we managed to buy.
It felt like we pulled off a heist, we were in awe of all the products we were able to buy. We were able to buy twice as much bud and edibles for almost half of the price at home. In addition to the low prices, many dispensaries offer an additional medical patient discount. After a quick sesh and much-needed grub we had a sound night's sleep.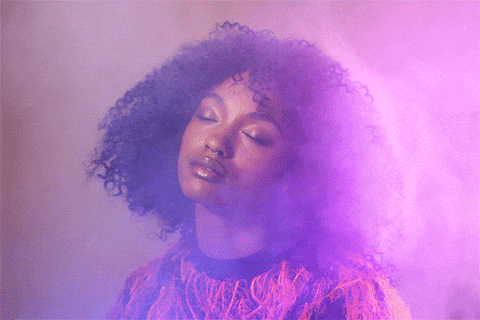 The next morning was a little disappointing for no major reason. It's just that for the two days we had to deal with freezing, wet Denver, on the day we are due to fly back home and it's 68 degrees and sunny. I'm not kidding check Denver's the week of May 6th. We arrived at a low of 32 degrees, the next day reached a high of 39 degrees at the highest, then for the next 7 days, the temps reached 70 to 80 degrees. But, hey that's Denver.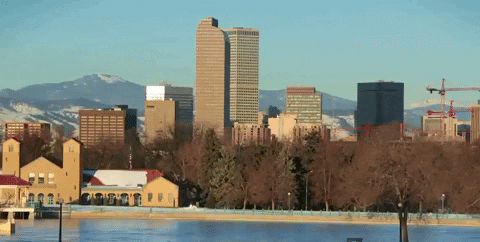 One a positive note we did have a late flight that evening so we decided to do a little more exploring. We decided to check out dispensaries in the local neighborhoods versus those in the tourist area. Dispensaries in Denver are plentiful and there's no way I can pick a favorite anything given the short amount of time we were here. I will say Denver's prices, selection and culinary scene make it one of my favorite cannabis vacation spots in general.
Ready to explore Denver and see for yourself? Schedule a call and let's talk about how to get you on your way to the Mile High City.
Stay Lit
Ayanna